For the Love of Art presented by Ocean Bank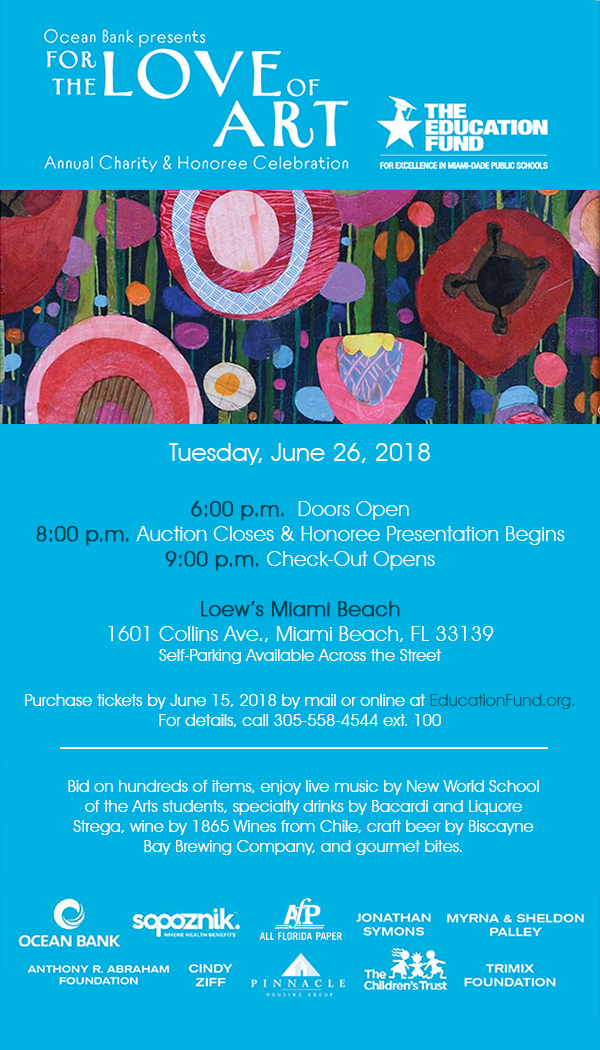 Bid on 150+ one-of-a-kind art pieces, created by the extraordinary talent in our public schools, and on more than 100 luxury items: cruises, hotel stays, airline tickets, scrumptious dinners, fabulous entertainment, and more.
Enjoy live music by New World School of the Arts, specialty drinks, craft beer by Biscayne Bay Brewing Company, and gourmet bites prepared by student chefs.
Help us honor more than 20 community leaders, who are this year's public school alumni achievers.
See immediately below for sponsorship benefits ranging from $125 - $5,000. For information on sponsorship levels $5,000+, contact Stacey de la Grana at 305-298-9099.