Idea Expo - Virtual Teacher Conference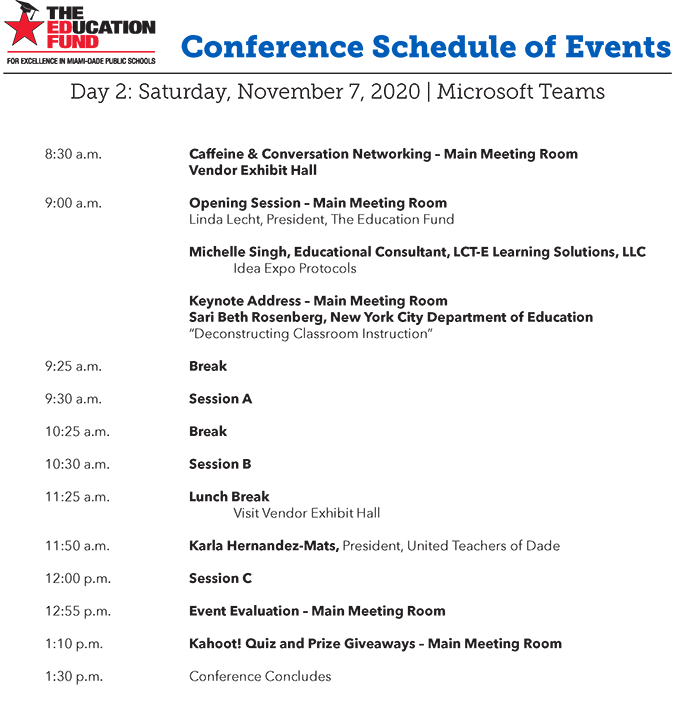 REGISTRATION CLOSES on November 5, 2020 at 7:00PM!
Earn Up to 14 Master Plan Points at these exciting days of professional development!
All workshops are live, online, and interactive with Q&A in real time!
Choose from 40+ brand new online workshops with FL standards!
Attend up to 6 virtual workshops - Take as many or as few as you want
Inspiring Guest Speakers on Both Days!
Workshops for ALL grade levels & subject areas, including STEM/STEAM, Distance Learning, and more!
Amazing Prize Giveaways!
Missed the first day of the 2020 Idea Expo Virtual Teacher Conference? Don't worry, you can still register for the second day! A full day of professional development, with 20 brand new workshops led by M-DCPS teachers and featuring a guest speaker, prize drawings and more. Register for up to 3 workshops. - Saturday, November 7.  All 40+ workshops will be recorded and available exclusively for Idea Expo attendees. Earn up to 7 Master Plan Points for attending!
The first 250 to register will receive a gift bag from The Education Fund Ocean Bank Center for Educational Materials!
The Education Fund's Idea EXPO Virtual Teacher Conference is a teacher-to-teacher conference that showcases the sharing of "best practices" curriculum, featuring workshops for ALL K-12 teachers.

Click here to download the workshops' schedule.
As a second-day Idea EXPO attendee, you qualify for up to 7  Master Plan Points. To receive these M-DCPS professional development credits (MPPs), you must sign up on the M-DCPS My Learning Plan System at www.dadeschools.net, fill out the Professional Conference/Seminar Form (#5739) at the Idea EXPO, and complete the My Learning Plan Evaluation. The title of the course is Ideas with IMPACT Idea EXPO of The Education Fund. 

FEATURING A KEYNOTE ADDRESS FROM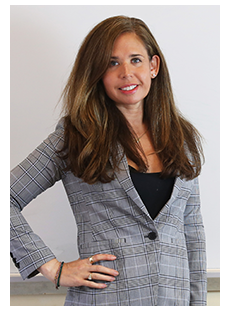 SARI BETH ROSENBERG
November 7, 2020
Deconstructing Classroom Instruction
"Online instruction was challenging and stressful for students, teachers, and parents alike. The experience challenged me to deconstruct my entire pedagogy as well as the content I taught. In this talk, I will discuss the creative ways I changed my teaching and explore how it will influence my in-person instruction moving forward."

Sari Beth Rosenberg is a New York City public school teacher who co-wrote the social studies curriculum for the NYC Department of Education. She was awarded the Paul Gagnon Prize from the National Council for History Education, wrote a 13-part series, "Teaching in the Age of Coronavirus," for PBS Newshour Extra, and the #SheDidThat series on women's history for A&E Television Networks/Lifetime. She currently hosts the "Zoom Teacher Series" for PBS Newshour Extra.