THANK YOU TO OUR COVID-19 RELIEF DONORS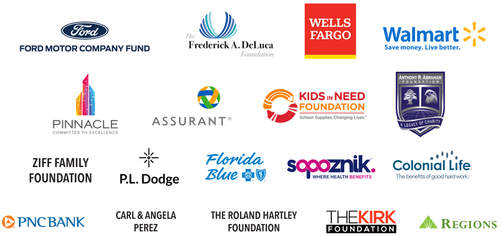 Dear Friends, 
Here's my message of hope...
Today, I report that The Education Fund is in a marathon race, with many exhausting sprints. We are working tirelessly to give our students, their families, and teachers the support they require. 
Here's a look at what we've accomplished as of May 27, 2020. 

Value of Goods Distributed via the Ocean Bank Center for Educational Materials: $342,344 
Number of People Served: 14,987 
9,340 Families: Received school and household supplies to students and families in need. 
1,170 Families: Received harvests bags with fresh produce from The Education Fund's food forests.
721 Students: Received college coaching and enrollment support.
3,756 Teachers: Attended interactive technology how-to webinars to enhance distance learning.
To accomplish these amazing milestones, we teamed up with local nonprofits to distribute supplies to people in need.
Branches of South Florida
Bridge to Hope
Camillus House
Chapman Partnership for the Homeless
Coral Gables Elementary School
Cuban American National Council
His House Children's Home
Honey Shine
Hope for Miami
Instituto Santa Mariana de Jesus
Jewish Community Services
Kiwanis of Little Havana Foundation 
Kristi House
Leadership Learning Center at St. John Bosco
Lotus House
Miami Bridge
Miami Beach Feinberg Fisher K-8 Center
Mothers Fighting for Justice
Overtown Youth Center
St. Albans Child Enrichment Center Coconut Grove
Steps in the Right Direction
The Children's Trust
Town of Miami Lakes
WE ARE GIVING TO FAMILIES IN NEED, INCLUDING:
2,070+ Backpacks stuffed full of learning supplies – crayons, spiral notebooks, colored pencils, and more.
Thousands of dollars worth of household items (wipes, hand sanitizer, and TOILET PAPER!)
Hundreds of harvest bags overflowing with FRESH GREENS and other highly nutritious PRODUCE from our Food Forests including bananas, papayas, all sorts of spinaches and salad greens, yucca, and much more.
HOW YOU CAN HELP:
We need funds to cover shipping – with every $3,000 shipping bill we pay, we receive $100,000 in supplies. While we also need to pay a small amount for staffing to get these supplies to families in need, that's still a great return on investment! 
CLICK HERE TO MAKE A SAFE DONATION
WE ARE IN PARTNERSHIP ALL ACROSS MIAMI-DADE COUNTY
As the COVID-19 designated response partner with Kids In Need Foundation, we are receiving regular shipments to our free supplies warehouse, the Ocean Bank Center for Educational Materials. 
In turn, we are providing HUNDREDS OF THOUSANDS OF DOLLARS IN SUPPLIES for distribution, working with extraordinary groups including
Branches 
Mothers Fighting Justice 
Overtown Youth Center 
Lotus House, Camillus House, and His House
Neighbors 4 Neighbors, Steps in the Right Direction, and The Children's Trust
As a distributor of supplies and produce, we are working with M-DCPS Dept. of Food & Nutrition, School Operations, principals, teachers, and cafeteria staff! 
HOW YOU CAN HELP
We need support for deliveries to school and other distribution sites, and to cover staffing and basic operations so we can help our partners and all our students and families! 

We're also interested in learning about other groups that need our supplies and produce! 
CLICK HERE TO MAKE A SAFE DONATION
WE ARE SUPPORTING TEACHERS AND THEIR STUDENTS
Raising funds for EMERGENCY TEACHER 'VERY MINI' GRANTS to help teachers get basic items 
Webcams
Microphones
Whiteboards
Headsets and more so they can teach students!
We're helping our high school students -- via Zoom Classes -- get answers they need about
Their current studies
College plans
Financial aid and more.
We're hosting almost daily Q&A sessions on Microsoft Teams with TEACHER TECH EXPERTS, answering tech questions, and helping our teachers actually teach their classes.
Thus far, we have assisted more than 700 teachers (15,000+ students)!
HOW YOU CAN HELP
In just 2 hours, we received 375 Teacher APPLICATIONS with teachers asking for as little as $20 and most only needing $50. We've funded half of the requests. With help, we hope to fund them all.
We also need companies that will commit to internships for our high school students during the summer – in person, if allowed, or via Zoom. We pay the students, you provide the work experience. Note: if our internship program goes remote, we will also be seeking tablets for our high school students.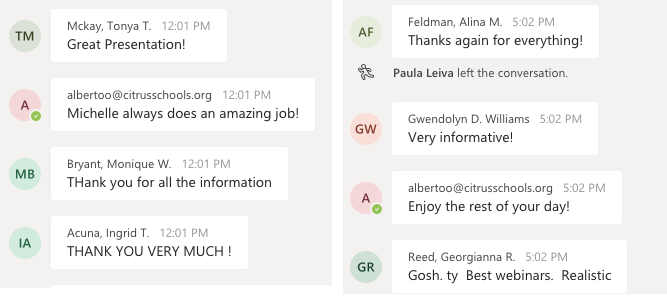 AND WE'VE ONLY JUST BEGUN! 
WE ARE GEARING UP TO ASSIST THOUSANDS MORE STUDENTS AND FAMILIES 
AND TO HELP IN THE RECOVERY WHEN IT COMES. 
YOUR SUPPORT IS CRUCIAL!
It's hard to imagine that just over a month ago we hosted 500+ public school supporters at our Taste of Education. Guests were exuberant in their praise of our public high school students' culinary creations. We look forward to the return of such wonderful events. 
We remain as strong as ever in our belief in our public schools, our children, and our families. More than 90% of our funding is directly invested in our students' education. 
Yet, now we are shouldering expenses not in our budget in our quest to meet the needs of our children and their families. Your support, at any level, will make a true difference! 
We will provide relief. We will help in the recovery. We ask you to join us if you can!
For more information or if you would like to reach out, 
email me at LLECHT@EDUCATIONFUND.ORG
or Mimi Pink at MPINK@EDUCATIONFUND.ORG
or call me at 305-558-4544 ext 105.
With many wishes for your good health & our entire community's recovery,
Linda Lecht
President
The Education Fund
P.S. We look forward to the day we can have students like this in school, and our community once again thriving.
CLICK HERE TO MAKE A SAFE DONATION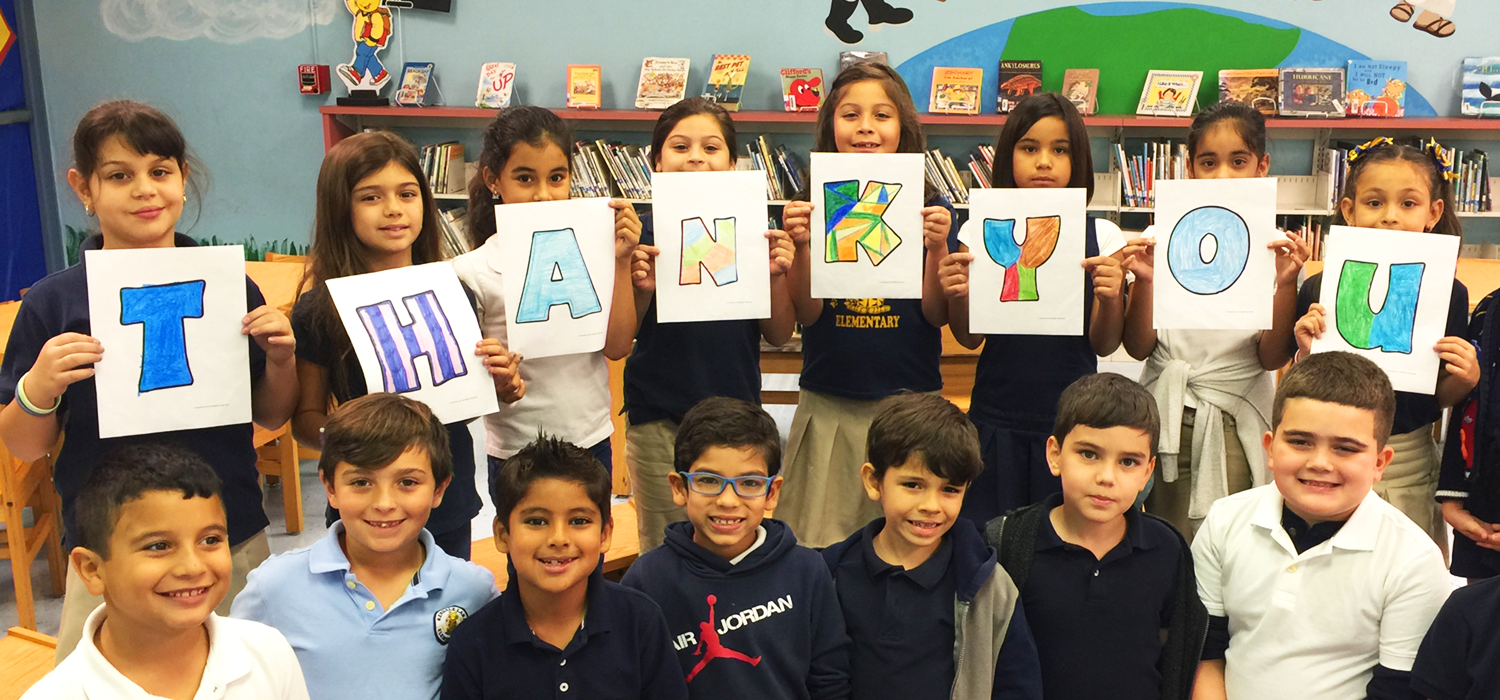 TO OUR COVID-19 RELIEF DONORS