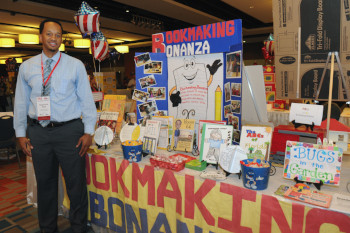 Ideas with IMPACT EXPO - The Teacher Conference
Saturday, December 2, 2017 | 8:00 a.m. - 4:00 p.m.
Miami Airport Convention Center | 711 NW 72nd Avenue, Miami, Florida 33126
Registration fee: $79
Includes keynote, workshops, display exhibitions, curriculum materials, gift bags, give-aways, breakfast, and lunch.
Click here to download the workshop descriptions.
As an Idea EXPO attendee, you qualify for 9 master plan points. To receive these M-DCPS professional development credits (MPPs), you must sign up on the M-DCPS My Learning Plan System at www.dadeschools.net by November 30, 2017, fill out the Professional Conference/Seminar Form (#5739) at the Idea EXPO, and complete the My Learning Plan Evaluation. 
If you are paying by check or school purchase order, click here to print a copy of the Ideas with IMPACT EXPO Registration and mail to The Education Fund, 6713 Main Street, Suite 240, Miami Lakes, FL 33014. You may also fax form to 305.558.4964. If you have questions, call 305-558-4544 x113.