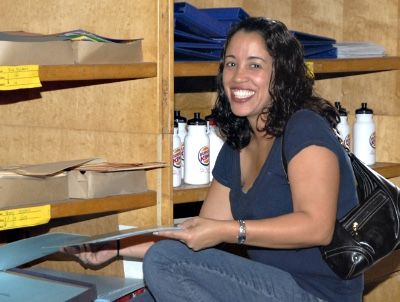 Turn your usable surplus items into "treasure" for students in Miami-Dade County Public Schools. Here's how:
Identify all usable excess inventory, remnants, surplus supplies, etc
.

Complete the online form below

and the Ocean Bank Center for Educational Materials manager will call you to discuss your company's donation and arrange for delivery or pickup.
 
Not sure if your items are appropriate to donate, call The Education Fund at 305-558-4544, x107.
 
Keep the letter you receive after your business donation is made and show it to your tax advisor to determine if your donation is eligible for up to a 200 percent tax deduction under IRS section 170(e)(3).
 
Know that your company's supplies will be put to good use in public school classrooms throughout Miami-Dade County. We will catalog and display your items at the Ocean Bank Center for Educational Materials, an 11,000-sq.-ft. warehouse, where thousands of teachers visit to receive free supplies.
 
Receive recognition in program newsletters, invitations, flyers, teacher publications and at special events.
 
Contact:
Jocelyn Salazar
jsalazar@educationfund.org
Made possible with support by: 

---