REGISTRATION IS OPEN FOR THE 2023 IDEA EXPO TEACHER CONFERENCE!
SATURDAY, NOVEMBER 4, 2023
Miami Springs Senior High School
---
Registration fee: $24.99
One of the largest "by-teacher, for-teacher" conferences in South Florida, the Idea EXPO brings more than 500 educators together once a year to network and share teaching strategies. The Idea EXPO features 70+ workshops led by teachers, a motivating keynote address, free curriculum packets, hot breakfast and lunch buffets, motivating keynote speech, prize giveaways and much more.
TO REGISTER:  Download the Official Idea Expo App here:  Registration App Link
Next, select your workshops from the 2023 Catalog (below). Your personalized schedule will appear on your App. 
You can register on your phone after you download the App.  You can also register on your computer by clicking on the image of the phone. You will still need to download the App to get your individualized schedule, register for prize drawings, and more.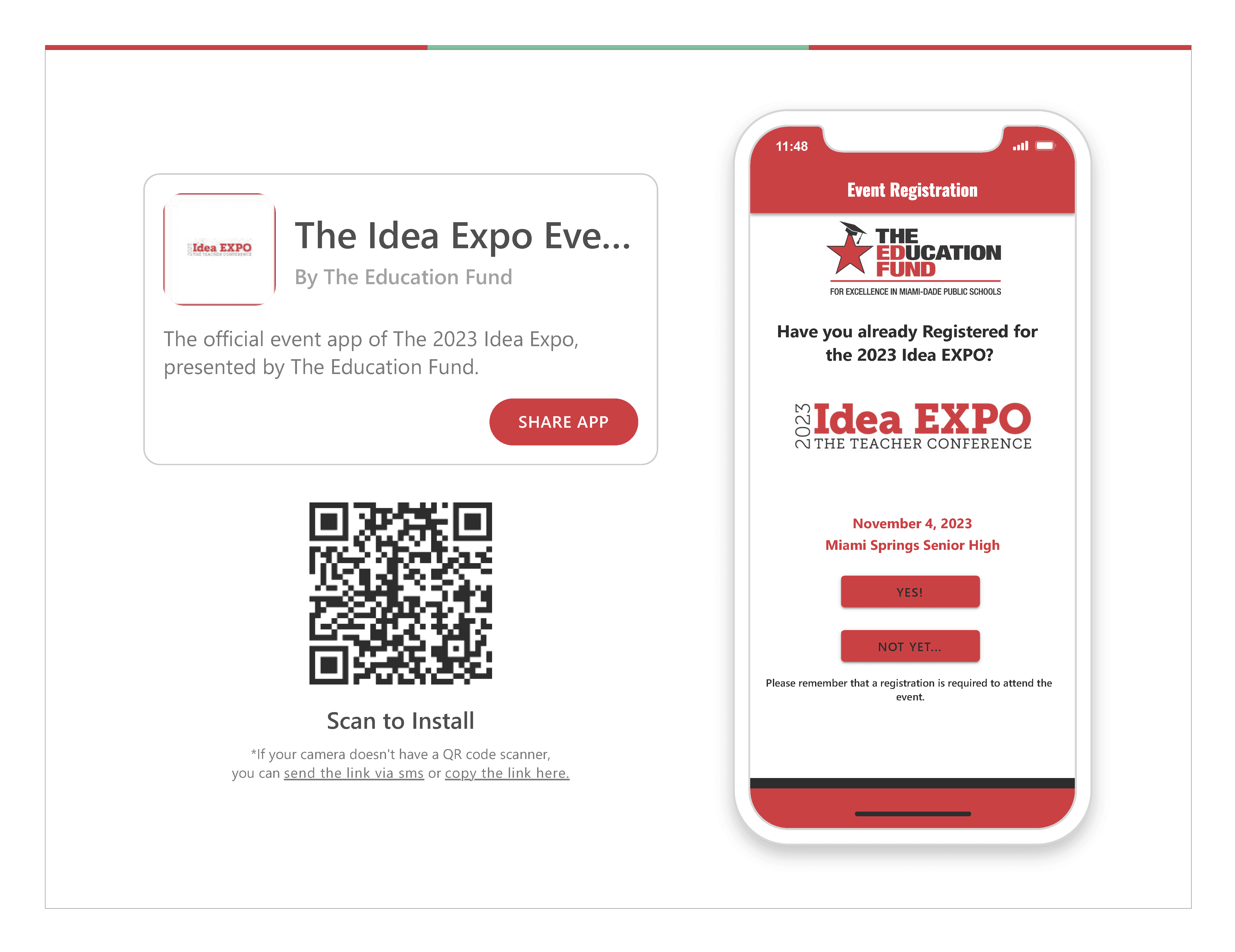 Download: 2023-24 Ideas With Impact Catalog
Open in a New Window: 2023-24 Ideas With Impact Catalog
Idea Expo Virtual Teacher Conference
For information about the 2023 Idea EXPO, call 305.558.4544, ext. 113 
or email the Ideas with IMPACT Program Manager
A SPECIAL THANK YOU TO OUR SPONORS!