SAVE THE DATE 2018 IDEA EXPO!
                        The Teacher Conference | Saturday, Dec. 1, 2018
The 2018 IDEA EXPO will feature:
95 hands-on workshops featuring innovative teaching ideas for all grade levels and subject areas
Special Keynote Speaker: Fredi Lajvardi ( Nationally Recognized STEM Educator )

Exhibits

Free curriculum materials and other give-aways

Grant writing workshops

A full day of innovative project ideas, lesson plans, and the sharing of best practices

!
Click The Image Below to View Our Workshops for The 2018 IDEA EXPO!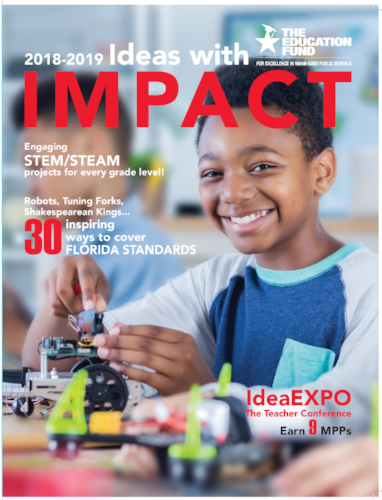 Questions? Please Contact:
Audrey Onyeike
Program Director
audrey@educationfund.org 
305.558.4544, ext. 113