Changing the Landscape of Education
The Education Fund's Food Forests for Schools initiative is at the cutting-edge of nutrition and environmental sustainability education. In 2012, The Education Fund made history by installing the first Food Forest in a public elementary school in the nation. Today, 28 of our 51 elementary school gardens are perennial, edible landscapes, each occupying an impressive 3,500-10,000 square feet of school grounds. The Education Fund's Food Forests are prolific food systems producing enough fresh, organic produce for students to take home weekly harvests, while still providing enough fruits and vegetables to incorporate in classroom nutrition lessons as well as the cafeteria lunch menu! 
June Plum

Roselle

Agati Flower

Bilimbi

Red Bananas
These Food Forests are cutting-edge sustainable food growing systems. Instead of traditional raised-beds or boxes, the Food Forests abound with perennial, edible trees, bushes, herbs, vines, and ground covers. An abundance of rare, tropical, gourmet crops can be found year-round nestled among winding paths.
More than 232,124 harvest bags have been sent home to families served by Food Forests for Schools. Students receive harvest bags filled with kale, collard greens, fresh herbs, and rare, tropical treats such as cranberry hibiscus and Okinawa spinach. Sometimes they start eating it right out of the bag!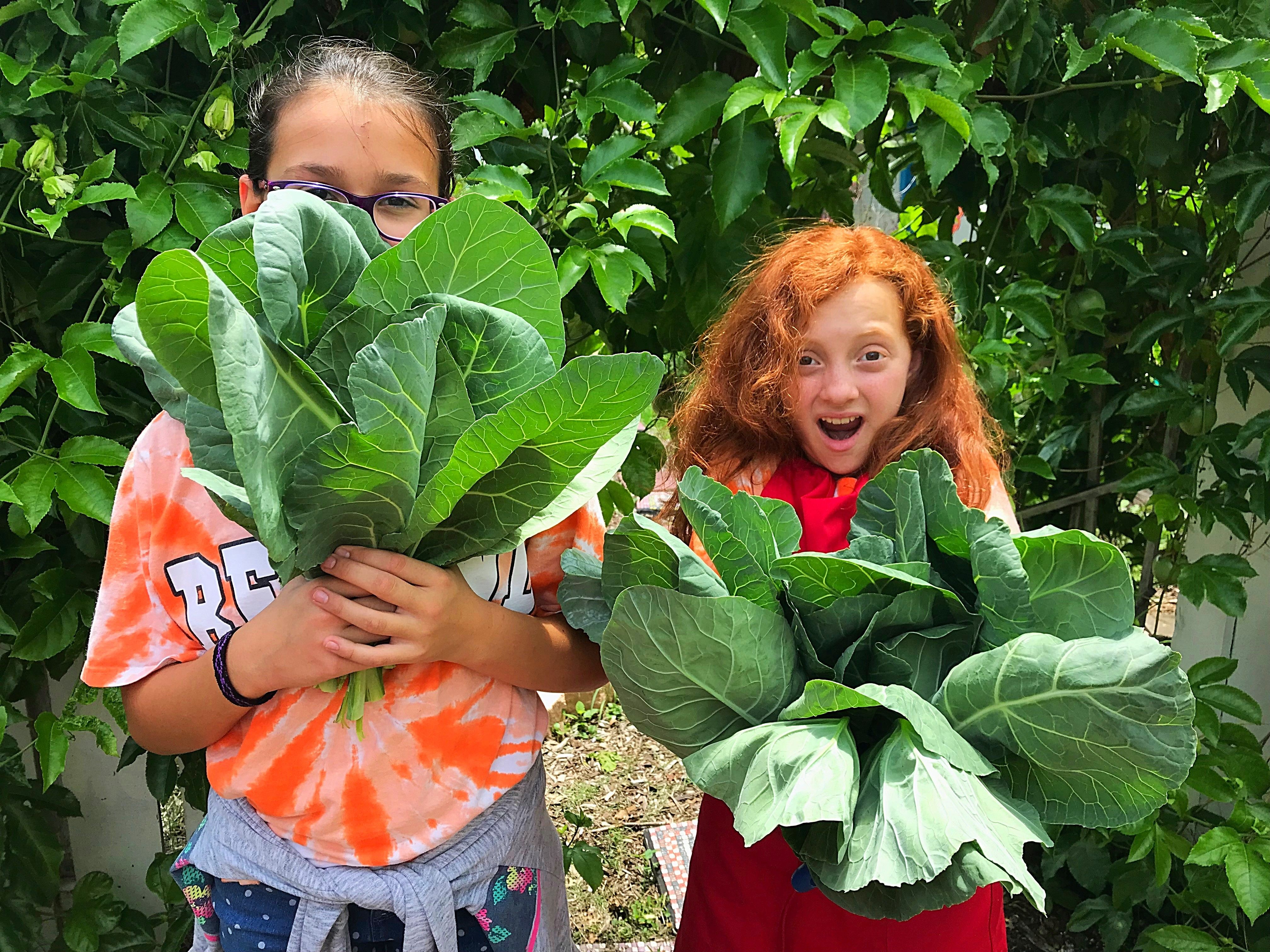 In the 2022-23 school year, The Education Fund continues to make history as we will continue to cultivate 28 schools with Food Forests grown with The Education Fund, along with student-run harvest clubs, sending fresh produce home at least weekly. This makes Miami-Dade County Public Schools a national leader with the greatest number of Food Forests compared to any other school district. 
Students thrive in all of our 51 garden schools.  
The Education Fund's Food Forests for Schools initiative provides a perfect environment for students to learn by experiencing nature. Students put concepts into practice as they explore, observe, and eat their way through the gardens and Food Forests. 
For more information, please call:
305-558-4544, ext. 118
or Email Food Forest for Schools Program Manager
Supported by: