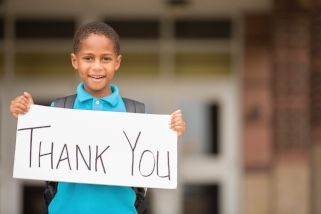 Welcome to The Education Fund! This area of our website is designed for donors - those who have supported our work, and those who are considering a gift to advance our mission.

The Education Fund was established in 1985 with a one-time seed grant from the Ford Foundation. To expand on our mission of creating opportunities for all children to succeed, we work side-by-side with the private sector to raise funds for improvements in our school district, pilot new initiatives, and help communicate how the community can get involved in improving public education for all. Ultimately, student achievement is our goal.

As an independent non-profit organization, The Education Fund has been both proactive and reactive. We continually adjust to the needs and priorities of our district, especially teachers and school leaders, while also considering the needs of the business community with whom we engage. Through all our work, we remain focused on our ultimate goal of impacting academic success for all students in our district.

Since its inception, The Education Fund has developed more than 15 programs that reach all 476 schools, 20,000 teachers and principals, and 350,000 students in Miami-Dade County Public Schools. Several programs have been successfully adapted in other urban markets in the USA and abroad and have received national awards.
We invite you to peruse our website and/or click on any of the links to the right to get more information about how to support public education in Miami-Dade County.
If you would like to speak with someone directly, please call Mimi Pink, vice president for development, or Karen DeLeon, director of development, at 305-558-4544, ext. 116. We welcome your outreach.
Thank you for your interest in The Education Fund!
A COPY OF THE OFFICIAL REGISTRATION AND FINANCIAL INFORMATION MAY BE OBTAINED FROM THE DIVISION OF CONSUMER SERVICES BY CALLING TOLL-FREE 1-800-HELP-FLA OR 850-488-221 OUTSIDE FLORIDA. REGISTRATION DOES NOT IMPLY ENDORSEMENT, APPROVAL, OR RECOMMENDATION BY THE STATE.