The Education Fund is pleased to present the Sapoznik Insurance Public School Alumni Achievement Awards at the For the Love of Art Annual Charity Auction to community and business leaders who embody success on behalf of Miami‐Dade County Public Schools.
The Education Fund is requesting nominations for the 2017 awards. Each nominee must be a graduate of a public high school with priority given first to graduates from Miami‐Dade County Public Schools, then to graduates of public schools in the South Florida area, and then to graduates of other public schools . All nominees will be reviewed by a nomination committee to determine their qualifications for the award. If you would like to make a nomination, please click here to complete a nomination form by Friday, March 10, 2017.
Here's a look at the 2016 honorees. The Education Funds honors successful graduates of our public high schools each year at the For the Love of Art Annual Charity Auction. These honorees have demonstrated that with a public school education, you can achieve amazing success. A hallmark of our honorees is that they have made an impact on the economic vitality of Miami-Dade County.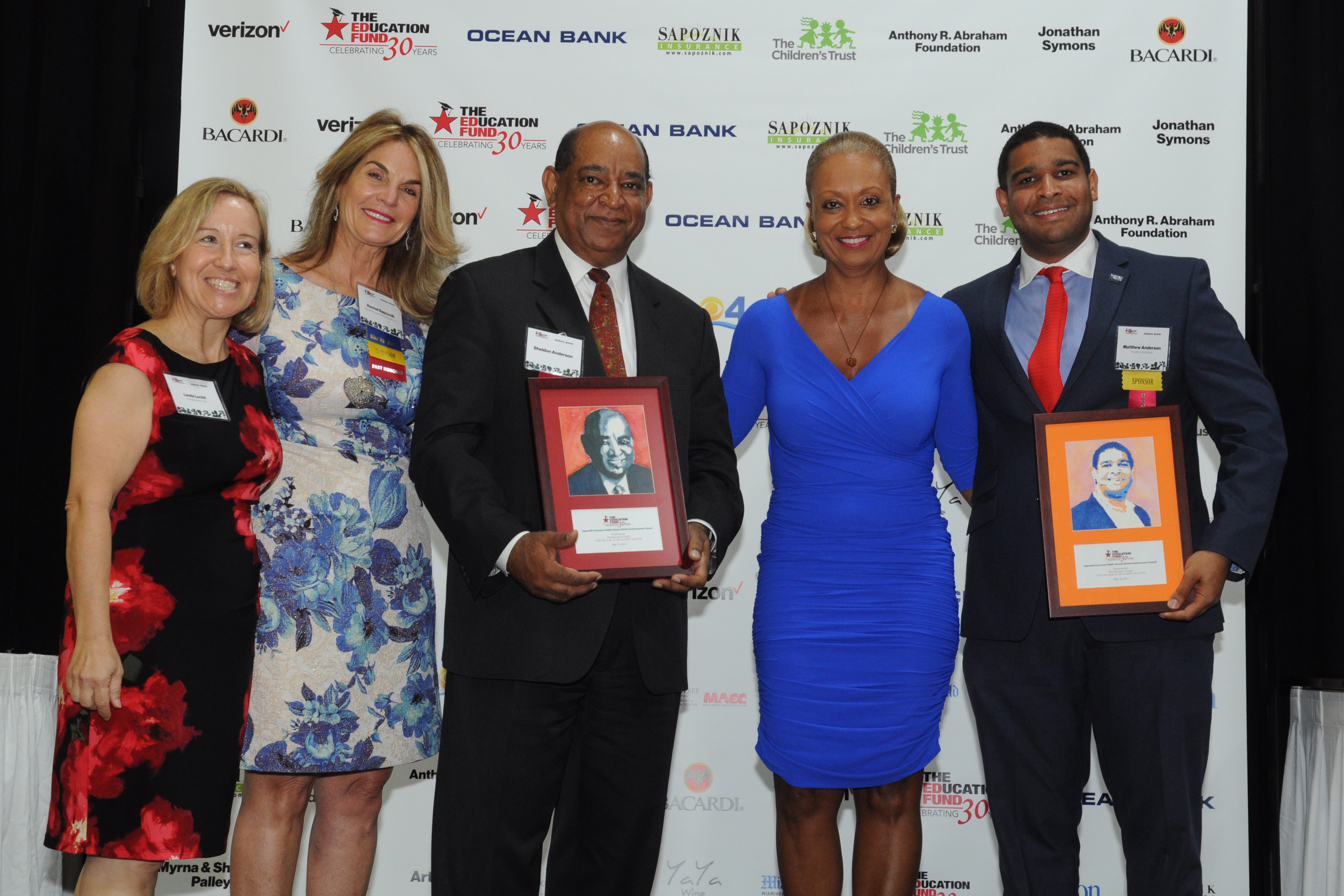 Alan Alvarez

Director, Marlins Foundation

Matthew Anderson

Senior Associate, Foundry Commercial

Sheldon T. Anderson

Former Chairman & CEO of the Southeast Region, Northern Trust

Carlos J. Arboleda

Managing Director, COI access

Nancy Audain Allen

CEO, Women's Business Development Council of Florida

Manuel del Cañal

Executive Vice President and Head of Wealth Management Division, Ocean Bank

Juan Carlos Espinosa

Associate Dean and Fellow, The Honors College, Florida International University

Dan Gelber

Founding Partner, Gelber Schachter & Greenberg, P.A.

Soley Gonzalez

Senior Community Relations Specialist, South Florida Employee Federal Credit Union

Robert Goodman

VP of Sales, Southeastern Division, Wente Vineyards

Karla Hernandez-Mats

Secretary/Treasurer/President-elect, United Teachers of Dade

Arthur H. Hertz

Chairman & CEO, Wometco Enterprises, Inc.

Yolanda Cash Jackson

Shareholder, Becker & Poliakoff

Robert A. Kaufman, CPA

Principal, Kaufman & Rossin & Co., P.A.

G. Eric Knowles

President & CEO, Miami-Dade Chamber of Commerce

Jose Mallea

President, Biscayne Bay Brewing Company

Lydia Martin

Columnist, The Miami Herald

Alberto Milo, Jr.

Principal/Senior Vice President, Related Urban Development

Jason Mizrachi

Digital Sales Manager, CBS4

Ismare Monreal

Dean of Students, Johnson & Wales University

Kasra Moshkani

General Manager, Uber Technologies

Patricia San Pedro

Director of Communications, Frost School of Miami, University of Miami

Cathy Swanson-Rivenbark

City Manager, City of Coral Gables

Peter Verbeeck

President, Transportation Equipment of Florida, Inc.
Made possible with support by: