Preparing Students for College and Career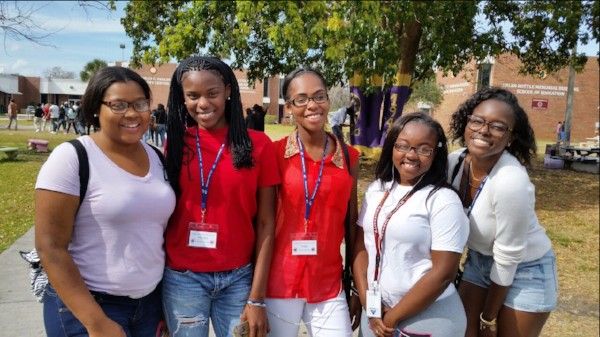 For most students in Miami-Dade County Public Schools, one of the largest and poorest districts in the U.S., attending college remains a dream. Begun in 2008, The Education Fund's SmartPath is an initiative that aims to embed a college-going culture in high schools, empowering low-income and first-generation students to graduate and successfully prepare for college and careers. SmartPath is changing the lives of students in five public senior high schools in Miami-Dade. Our pilot schools achieved a 34% increase in college enrollment, and since our expansion in 2013, there has been a continued 21% increase in college enrollment rates across all SmartPath schools.
SmartPath is serving students at: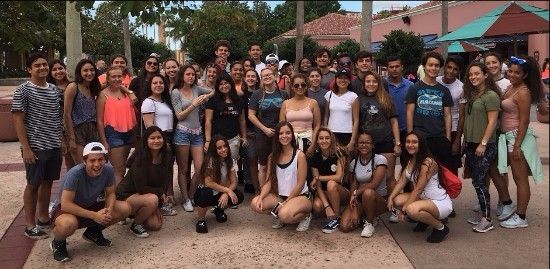 Signature SmartPath Activities Include:
College Clubs & Classroom Lessons
College Field Trips
College Fairs & Presentations
FAFSA Marathon Workshops
Paid Summer Internships
In the Schools  
College Clubs & Classroom Lessons serve students in grades 9-12 providing an emphasis on developing academic and college readiness skills. College Club lessons cover a wide range of topics including college research, essay writing, test-taking skills, and improving study skills. Tools, such as career evaluations, are also used to help students realize the importance of graduation in order to achieve a college education. Our SmartPath Guide to College Clubs provides a collection of lessons, tools, and resources all faculty members may utilize throughout the school year to inform and prepare students for success in college and career. 
College Field Trips allow students in 9-12 grades to travel outside their own neighborhoods, many for the first time, to experience life on a college campus.  These visits prove vital as they allow students to gain first-hand knowledge of college and include workshops on academic expectations, careers, student services, and financial aid. College visits can be to local colleges and universities, as well as out-of-county.
FAFSA Marathon Workshops are critical in providing information to access federal student aid and scholarships.  Through a collaborative partnership with Miami Dade College, college financial aid staff work one-on-one, in schools' computer labs, helping hundreds of parents and students complete the FAFSA (Free Application for Federal Student Aid) application.  Engaging parents is crucial as many do not realize that college is a viable financial option for their children.  This is significant as research shows that FAFSA completion by first-generation and/or economically disadvantaged students greatly increases their chances of going to college.
Paid Summer Internships introduce students to careers and a work environment all-the-while receiving on-going support from the SmartPath Program Director. Prior to placement, students receive training in work etiquette, professionalism, and basic workplace skills.
SmartPath to College Leads to Success
Pilot ► 5 Year Results:

34% increase in college enrollment rates at SmartPath schools, significantly outpacing results in comparison schools, which only saw gains of 2%
30% increase in college persistence rates at SmartPath schools versus a decrease of 8% in students from comparison schools

Expansion ► 3 Year Results:

21% continued increase in college enrollment rates across all SmartPath schools
2021-2022 School Year ► Results:

100% of students surveyed responded that after attending a SmartPath College Club meeting, they are more interested in graduating high school and applying to college, technical school or work-force specific training.
100% of students surveyed stated that after attending a virtual college field trip, they felt more prepared for college, the college process and/or post-secondary plans.

100% of the students surveyed reported that after attending a College and Career Lesson, they gained new knowledge about college and/or careers.

100% of the summer interns stated that their internship experiences helped them gain skills that prepared them for future jobs and employment.
Student Testimonials:
"During the classroom presentations, I have learned a lot about college and my options. Ms. K was also very detailed about grades and graduation requirements."   - JM, Booker T Washington SHS
"This club has helped open my eyes more to the college and career world and also given me the opportunity to help others in different situations learn to love college.   - LM, Miami SHS
"What I learned during my internship is the importance of time management as well as why mental health practices are important. I also learned about diligence and how much effort it takes to execute a non-profit organization. I learned about different math concepts as well as all 16 of the United Nations' Social Development Goals."  - JA, Miami Jackson SHS
For more information, please contact SmartPath Program Manager Vanessa Gonzalez 305-968-8976 vgonzalez@educationfund.org. 
Supported by: