Made possible with support by:

The Education Fund is pleased to present the Sapoznik Insurance Public School Alumni Achievement Awards at the For the Love of Art Annual Charity Auction to community and business leaders who embody success on behalf of Miami‐Dade County Public Schools.
Here's a look at the 2017 honorees. The Education Funds honors successful graduates of our public high schools each year at the For the Love of Art Annual Charity Auction. These honorees have demonstrated that with a public school education, you can achieve amazing success. A hallmark of our honorees is that they have made an impact on the economic vitality of Miami-Dade County. Please join us this May to celebrate the 2018 honorees. Click here for sponsorship and ticket information.
Congratulations to the 2017 Honorees
Anthony Brunson

President & CEO, Anthony Brunson P.A.

Marisel Caceres

Vice President, All Florida Paper

Rachel Diaz

Professor, Johnson & Wales University

Isabel Espinosa

Manager, Recruitment and Employee Services, Carnival Cruise Line

Anne Marie Estevez

Partner, Morgan, Lewis & Bockius LLP

Rudy Fernandez

Chief of Staff to President & Vice President for Government and Community Relations, University of Miami

Barbara Ronda

Chief Administrative Officer, UHealth - University of Miami, Miller School of Medicine

The Honorable Rene Garcia

Senator, Florida State Senate

Pamela Garrison

Registered Nurse, Jackson Memorial, Baptist, South Miami, and Doctors Hospitals

Taffy Gould

Chairman & Founder, Oceania University of Medicine

Gerald E. Greenberg

Founding Partner, Gelber Schachter & Greenberg, P.A.

James Haj

President & CEO, The Children's Trust

Marco Leyte-Vidal III

Senior Regulatory Counsel, Assurant

Alex Macias

Managing Partner & Chief Operating Officer, Macias Advertising

Marcos Macias

President & Chief Creative Officer, Macias Advertising

Carol Marbin Miller

Senior Investigative Reporter, The Miami Herald

Nancy Mulshine

Director, IT Operations, NextEra Energy

Darrell Payne

Partner, Stearns Weaver Miller Weissler Alhadeff & Sitterson, P.A.

Randy Peters

Commercial Relationship Manager, Senior Vice President, BB&T

Rosa Santiago

President, The Kirk Foundation

Gretchen Schmidt

Editor, Edible South Florida

Emilie Sobel

Social Media Manager, Social Thinkking and Blogger, Soul in Stilettos

Melissa McCaughan White

Executive Director, Key Biscayne Community Foundation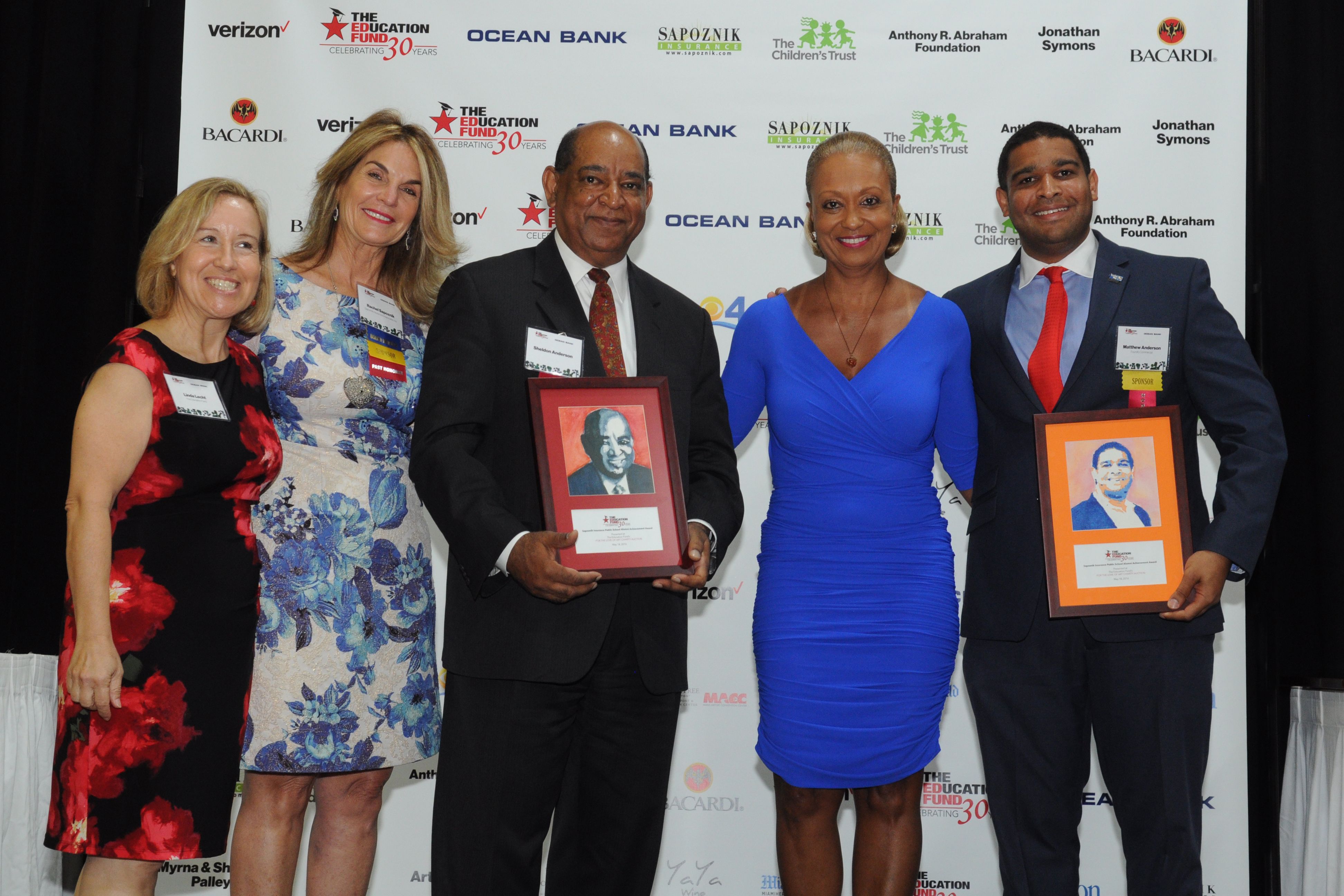 2016 Honorees
Alan Alvarez

Director, Marlins Foundation

Matthew Anderson

Senior Associate, Foundry Commercial

Sheldon T. Anderson

Former Chairman & CEO of the Southeast Region, Northern Trust

Carlos J. Arboleda

Managing Director, COI access

Nancy Audain Allen

CEO, Women's Business Development Council of Florida

Manuel del Cañal

Executive Vice President and Head of Wealth Management Division, Ocean Bank

Juan Carlos Espinosa

Associate Dean and Fellow, The Honors College, Florida International University

Dan Gelber

Founding Partner, Gelber Schachter & Greenberg, P.A.

Soley Gonzalez

Senior Community Relations Specialist, South Florida Employee Federal Credit Union

Robert Goodman

VP of Sales, Southeastern Division, Wente Vineyards

Karla Hernandez-Mats

Secretary/Treasurer/President-elect, United Teachers of Dade

Arthur H. Hertz

Chairman & CEO, Wometco Enterprises, Inc.

Yolanda Cash Jackson

Shareholder, Becker & Poliakoff

Robert A. Kaufman, CPA

Principal, Kaufman & Rossin & Co., P.A.

G. Eric Knowles

President & CEO, Miami-Dade Chamber of Commerce

Jose Mallea

President, Biscayne Bay Brewing Company

Lydia Martin

Columnist, The Miami Herald

Alberto Milo, Jr.

Principal/Senior Vice President, Related Urban Development

Jason Mizrachi

Digital Sales Manager, CBS4

Ismare Monreal

Dean of Students, Johnson & Wales University

Kasra Moshkani

General Manager, Uber Technologies

Patricia San Pedro

Director of Communications, Frost School of Miami, University of Miami

Cathy Swanson-Rivenbark

City Manager, City of Coral Gables

Peter Verbeeck

President, Transportation Equipment of Florida, Inc.