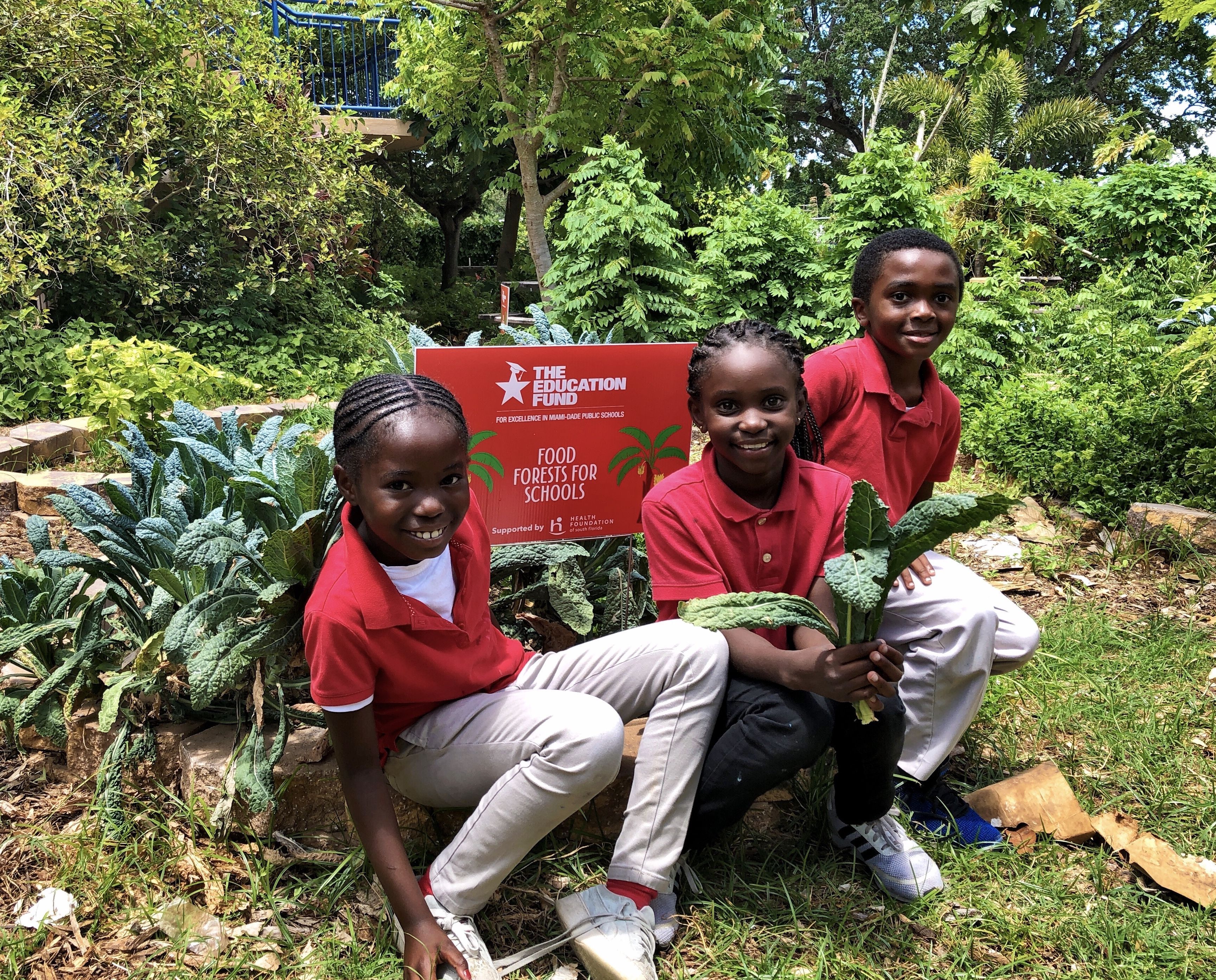 We Surpassed Our Goal Thanks To YOU!
THANK YOU FOR YOUR GIFT!
Thanks to YOUR generosity, together with challenge donations from Collins Aerospace, Lisa Sloat & Hank Klein, Louis Wolfson III Family Foundation, and The Roland Hartley Foundation, we raised a total of $124,523 from 188 donors to support our public school students and teachers during Give Miami Day 2023. 
Your donation translates to critical support for our teachers, students, and families. Here are just a few of the ways YOUR contribution will make an impact this year:
269,000+ students will receive $3 million in supplies needed for learning.
28,000+ students will have outdoor classrooms, filled with edible plants, trees, bushes, and more, where they will learn science, math, healthy eating, and now resiliency skills.
8,000+ students will have access to college & career coaching, college clubs, field trips, and more that will put them on the SmartPath to their future.
5,000+ students will engage in hands-on learning projects guaranteed to increase their achievement.
4,000+ students will increase their knowledge of STEM and other subjects as 150+ business executives connect students' lessons to the real world.
500+ students will test their visual and culinary talents and be recognized as they participate in career experiences.
You are truly making a difference in the lives of our public school students!
Thank you for your generosity and support of our work.
Didn't get to make a donation?
---