We are proud of our newest initiative, Student Power.
Middle and High School students, from all subjects, will engage in project-based learning as they identify and research a local public policy issue of their choosing and then go about proposing their ideas to the relevant decision-makers. The grant includes funding to attend a local government meeting in action (eg: Miami-Dade County Board of County Commissioners or Miami-Dade School Board). A small sample of topics from previous years includes the need for mental health services, vaping among teens, climate change, and cash bail.
Teachers will receive ongoing training and support throughout the year from The Education Fund Student Power team, including workshops at the November 6th Idea EXPO - The Teacher Conference.
For the 2021-22 school year, 10 Student Power projects will be funded throughout the county to include a $250 classroom/field trip grant and $250 teacher stipends. The project supports inviting guest speakers, including elected officials and community advocates and more into the classroom, live or via Zoom, and an invitation to participate in author-talks arranged by The Miami Book.
Please contact Karen DeLeon kdeleon@educationfund.org to receive more information.
"Through this initiative, I've experienced a tangible sense of empowerment," stated a Student Power student.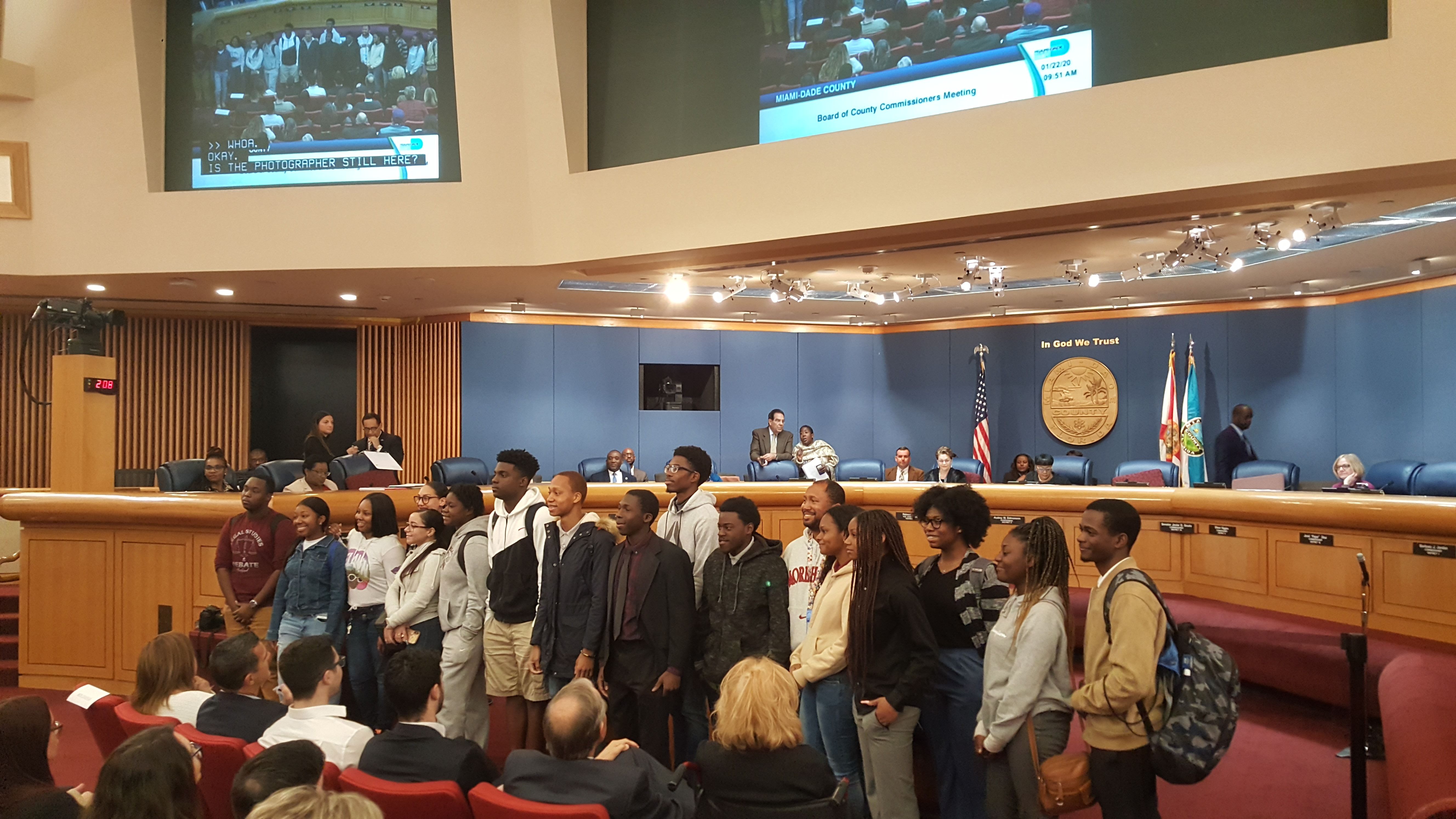 Students at the Miami-Dade County Board of Commissioners' Hearing Room
Supported By:

For more information, please call: 
305-558-4544 ext. 116
or email the Student Power Program Manager