We are proud to announce our newest initiative, Student Power.
This pilot project includes three powerful, hands-on grant opportunities:
Project Citizen 

UTD Effective Citizenship

Inner-Club Council
High school students are engaging in project-based learning as they explore the steps involved in creating policy change on a local, state, or federal level. Students learn to identify and research a local public policy issue of their choosing. The grant includes a field trip to a local government meeting, and $500 towards materials and costs of field trip. 
Also, we offer teacher training in the steps toward impacting public policy
For the 2019-20 school year, 30 Student Power projects will be funded throughout the County. Interested teachers please contact us for further information.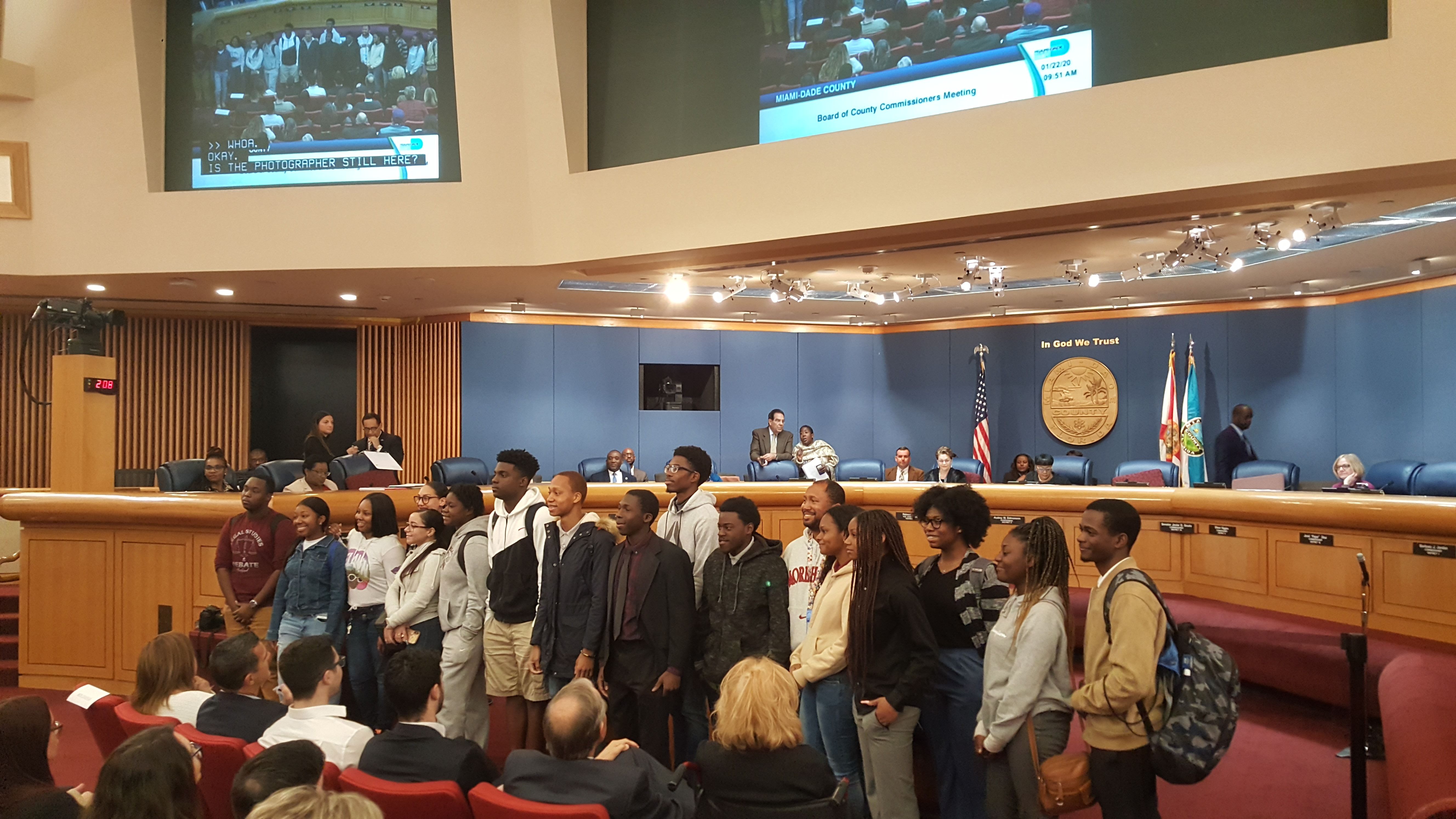 Students at the Miami-Dade County Board of Commissioners' Hearing Room
Supported By:

For more information, please call: 
305-558-4544 ext. 116
or email the Student Power Program Manager