We are proud to announce our newest initiative, Student Power.
Middle and High School students, from all subjects, will engage in project-based learning as they identify and research a local public policy issue of their choosing and then go about proposing their ideas to the relevant decision-makers. A small sample of topics in 2019-20 included the need for mental health services, vaping among teens, climate change, and cash bail.
For the 2020-21 school year, 30 Student Power projects will be funded throughout the county to include a $500 classroom grant, $100 teacher stipends, and invitations to join Zoom panels with a variety of guests including authors from Miami-Book Fair, elected officials, community advocates, and more.
Free training will be provided at the October 24th and November 7th Teacher EXPOs.
Please contact Karen DeLeon kdeleon@educationfund.org to receive your free meeting code and get more information.
"Through this initiative, I've experienced a tangible sense of empowerment." Statement made by a Student Power student.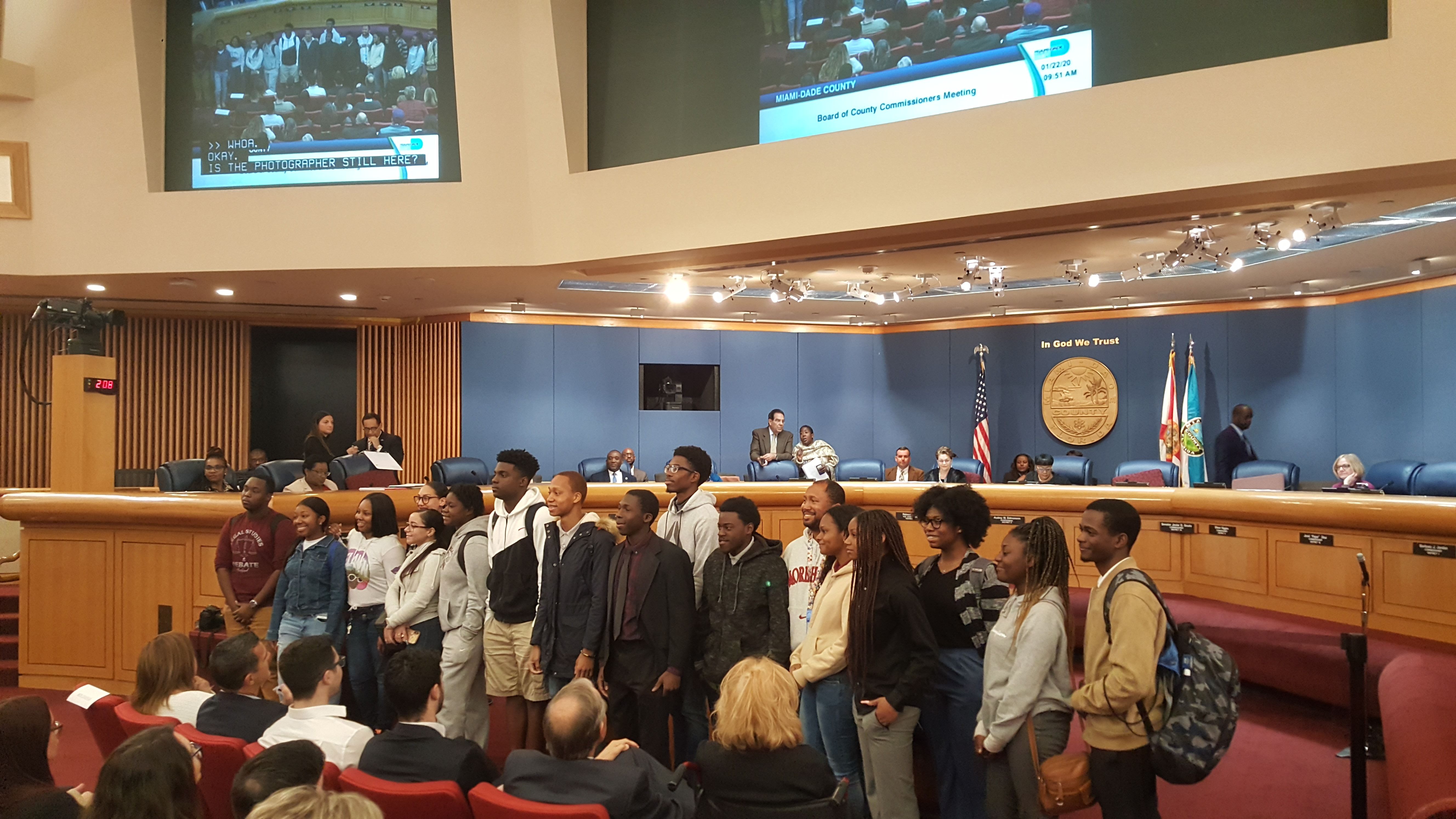 Students at the Miami-Dade County Board of Commissioners' Hearing Room
Supported By:

For more information, please call: 
305-558-4544 ext. 116
or email the Student Power Program Manager