Disseminators create a curriculum support packet or "how-to" guideline that enables Adapter teachers to implement the project in their own classroom.
The Idea Packets contain an overview, the Sunshine State Standards the project addresses, sample lesson plans, student work samples, student worksheets and lists of materials and resources needed to implement the project.
We are continually adding more Idea Packets to our Web site. The most recent Idea Packets indicate the year from which they originated in parentheses (2010).
If you would like a packet not listed here, please contact Lorna Valle, Program Manager. Include your name, email address and home mailing address in your email and the requested Idea Packet will be mailed to you.
Holocaust Education Curriculum Packets
Marine Conservation Curriculum Packets
Marine Conservation Curriculum Packets made possible with the support of: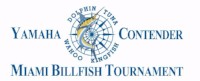 Environmental Education Curriculum Packets
Curriculum Instructional Idea Packets
Engineering Liftoff Experimenting w Paper Airplanes (2010)

I Build, I Shake Earth (2012)

In-class College Fair (2009)

Mastering FCAT Science Content through Games